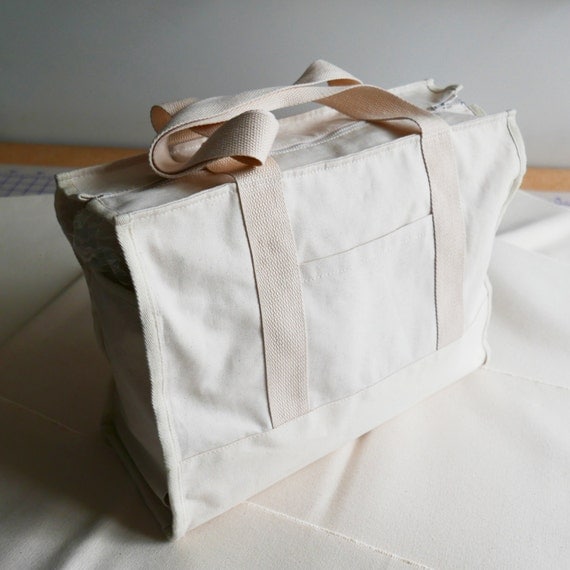 It's our second dog tote release for the collection. Yay!
Leave your handbag at home with this new multi purpose designer Soft Dog Tote handmade in canvas.
Features of Bag:
- Folds easily into luggage
- Zipper on top for just in case
- All natural materials, no vinyl
- Machine washable for easy care
- Sprayed with stain resistant finish
- Pockets on outside and inside of tote
- Set on the floor temporary snuggle spot
- Great for dogs with chemical sensitivities
- Works well for Senior dogs that just want a safe spot
- Made with repurposed and eco-friendly/organic materials
- Bag is lined with organic cotton ripstop tear resistant fabric
Also, makes a great tote for any everyday use. Slide a rolled yoga mat thought the top for a cute gym bag or a rolled straw sunbathing mat for a trip to the beach. Also, can be used as a diaper bag, give it as a baby shower gift.
We strive for a true eco-friendly product. Some parts of the bag are left over scraps gathered from local artist and do our best to recycle all fabric scraps. Either into matching coats and small dog toys or sent to the local fiber recycler.
Our Model, a 7 Lb Chihuahua, is 14" nose to bum and 12" tall. Bag dimensions are 15.5"L X 12.5"H weight is less than 1 lb.